SIZE CHART
Regular price
Sale price
$24.99
Unit price
per
Sale
Sold out
Vitamin and mineral supplement with Moringa, Maca, and Quinoa, plus vitamins and minerals. Vanilla-flavored multivitamins with high levels of antioxidants.
It has diuretic and anti-inflammatory effects due to the number of flavonoids it contains, aids the central nervous system and circulatory system, enhances sleep and reduces the incidence of cerebrovascular disease, boosts energy in older adults, and reduces night sweats. Consuming moringa increases the body's natural defenses, promotes cell structure, and naturally regulates cholesterol levels.
Benefits

✅ Lose weight without feeling hungry or deprived.
✅ Increase your energy levels without the use of caffeine or chemicals.
✅ Good Source of Vitamin A.
✅ Great Source of Iron.
✅ Enhances Memory.
Helps Weight Loss.
How to use

Dissolve two tablespoons (32g) in a glass (240ml) of cold water or juice, it can be made by adding fruit to a blender as a milkshake, it's recommended to drink at the end of the afternoon.
Materials

Maltodextrin, corn starch, soy protein isolate, whey, minerals (tricalcium phosphate, magnesium carbonate, ferrous fumarate, zinc sulfate), moringa powder (1.42%), artificial vanilla flavor, maca powder (0.28%), quinoa powder (0.28%). Artificial sweeteners (aspartame, sucralose, acesulfame K, fructose), vitamins (vitamin C, vitamin E, vitamin B3, vitamin A, pantothenic acid, vitamin D3, vitamin B6, vitamin B1, vitamin B2, folic acid, biotin, vitamin K3, vitamin B12), thickener (guar gum).
Warning

🔺 It is NOT recommended for children under 14.
🔺 It is NOT recommended for pregnant or anemic cases.
🔺 It is NOT recommended for people with high blood pressure, kidney problems, and/or gastrointestinal problems.
⚠️ Store in a cool and dry place, avoiding direct exposure to sunlight.
⚠️ The container must be covered just after serving.
⚠️ It contains phenylalanine.
⚠️ It contains milk and soy.
Share with friends and family
View full details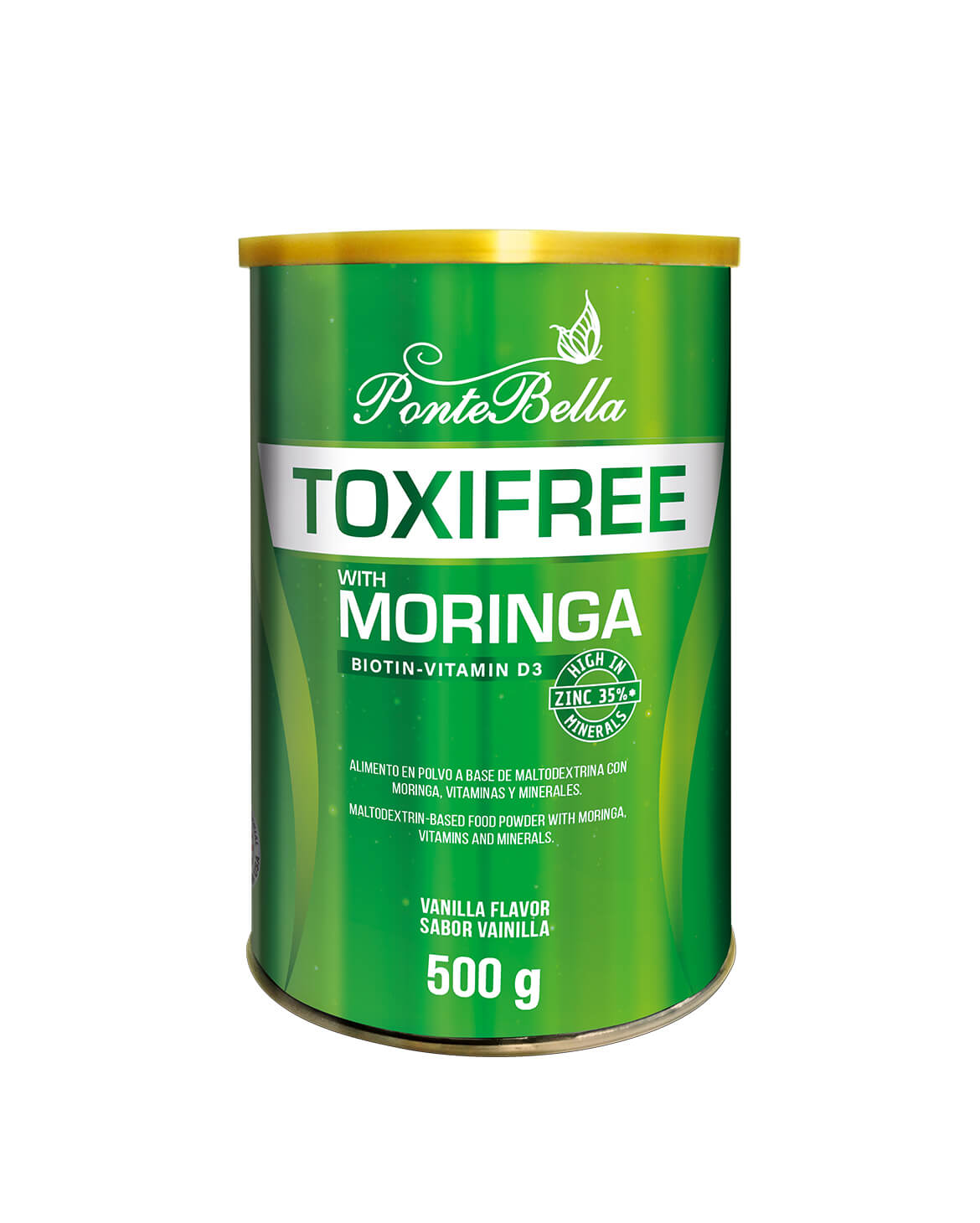 Chart Sizes

Fajas Size Chart
Waist Trainers Size Chart
The diuretic and anti-inflammatory effects of Moringa

Moringa contains more antioxidants than any other food on the planet and is a powerful ally for the immune system. Moringa leaves are rich in calcium, iron, vitamin C, beta-carotene, and much more.

10 Times More Antioxidants Than a Bottle of Red Wine

The Moringa leaves have 7 times more vitamin C than oranges and 15 times more potassium than bananas. They also contain calcium, protein, iron, and amino acids, which help your body heal and build muscle.

Boost your immune system

Our Superfood Powders are antioxidant-rich powders with a high concentration of Vitamin C and Potassium that can be mixed with water or milk to create a healthy drink or used as an ingredient in your favorite recipes.
Feeling off? Moringa is the answer.