SIZE CHART
Regular price
Sale price
$24.99
Unit price
per
Sale
Sold out
This tea formula is designed to help you lose weight and body fat. Green tea works as an adjuvant in the treatment of overweight. Green Tea Multivitamin protein, apple flavored, with artichoke, psyllium, and spirulina.
Benefits

✅ Fills you up.
✅ Boost your metabolism.
✅ Helps with weight loss.
✅ Multivitamin protein.
How to use

Dissolve two tablespoons (32g) in a glass (240ml) of cold water or juice, it can be made by adding fruit to a blender as a milkshake, it's recommended to drink at the end of the afternoon.
Materials

Maltodextrin, wheat mogolla, ground oats, powdered green tea (1.39%), powdered spirulina (1.39%), minerals (tricalcium phosphate, magnesium carbonate, ferrous fumarate, zinc sulfate, manganese sulfate monohydrate, chromium picolinate, sodium selenite.
Warning

🔺 It is NOT recommended for children under 14.
🔺 It is NOT recommended for pregnant or anemic cases.
🔺 It is NOT recommended for people with high blood pressure, kidney problems, and/or gastrointestinal problems.
⚠️ Store in a cool and dry place, avoiding direct exposure to sunlight.
⚠️ The container must be covered just after serving.
⚠️ It contains milk and soy.
Share with friends and family
View full details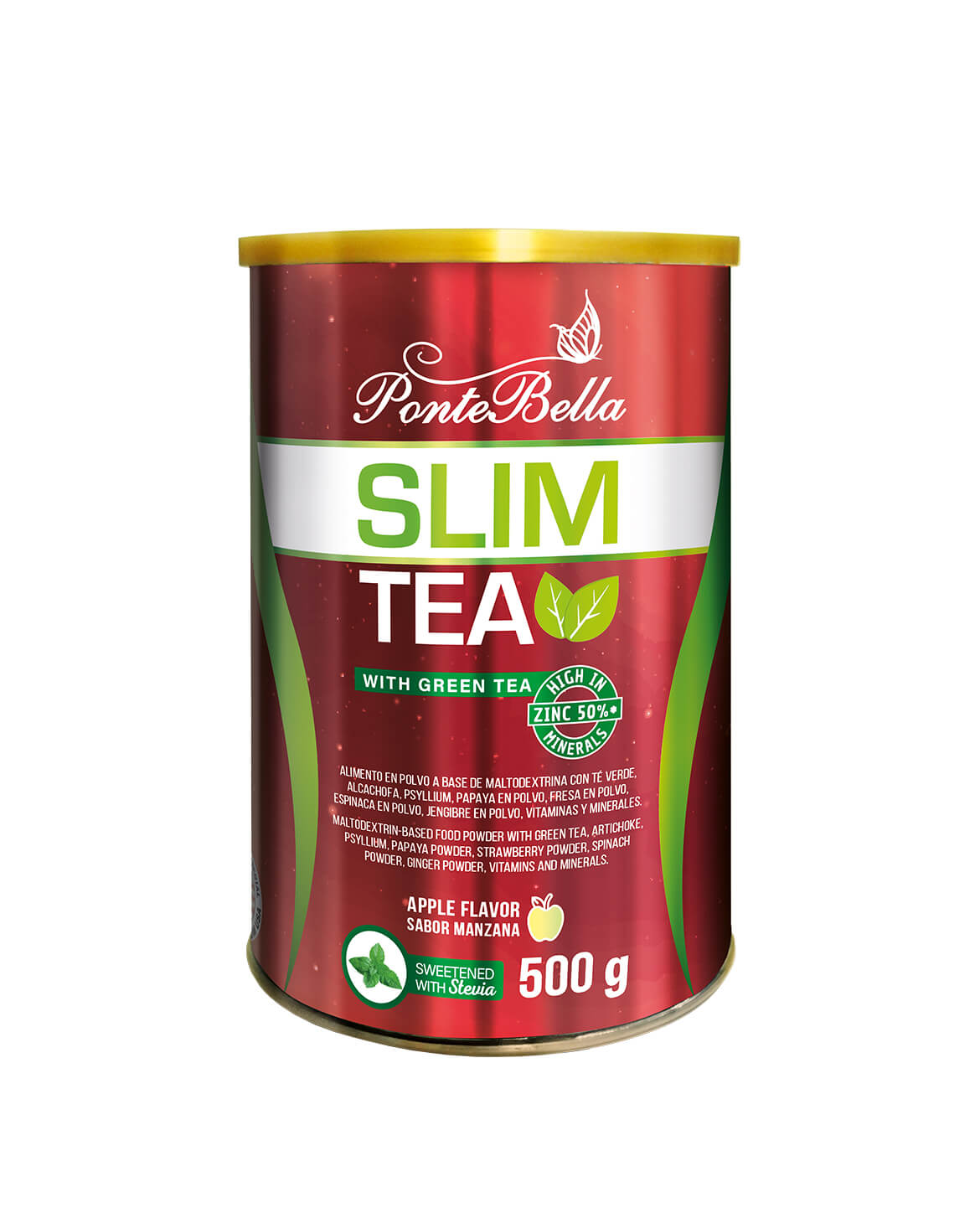 Chart Sizes

Fajas Size Chart
Waist Trainers Size Chart
Lose weight & belly fat with SlimTea

For those looking for an adjuvant to help them lose weight, SlimTea is a great option. We use green tea as a natural diuretic and antioxidant that helps your body burn the accumulated fats, transforming them into energy. It also has a positive effect on basal metabolism.

Known for its anti-inflammatory properties

SlimTea is a blend of green tea and spirulina with an added protein from Spirulin. Research shows this may have antioxidant, pain-relief, anti-inflammatory, and brain-protective properties.

It reduces inflammation

Contains Artichokes which are an excellent source of folate, which is a B vitamin that researchers have found to be potentially beneficial in reducing inflammation that causes allergies and asthma, and many other inflammatory diseases.
Lose Weight Faster with SlimTea!