SIZE CHART
Regular price
Sale price
$54.99
Unit price
per
Sale
Sold out
Thermo active Shapewear helps you to lose weight, correct posture, and reduce abdomen measurements while shaping the waist. With everyday use for a month, changes will be visible with up to a 5-inch reduction on the waist area. Accompanied with regular exercise and healthy eating, the effects will be more permanent.
A beautiful shapewear waist trainer made of latex and cotton. The latex components help to reclaim your proper posture while slimming and flattening the abdomen. The cotton lycra on the inside cover helps keep you cool during exercise and removes excess sweat/water weight during exercise.
Benefits

✅ Push up breast
✅ Thermal waist trainer
✅ Improve posture.
✅ Shape the Waist.
✅ Slim and flatten.
✅ Lose weight.
✅ Prevent back pain.
✅ Soft, flexible, and durable.
How to use

Lay on the bed and start from the top hook and go down, after finishing pull upholding the bones. Star wearing 2 hours 1st day and increase 1 hour a day max 6 hours a day. Use if possible a light blouse under.
Materials

Top-of-the-line materials:
100% Natural Latex Waist Trainer; 96% Cotton + 4% Spandex Lining.
Warning

♦️ If you are pregnant, don't wear this item.
♦️ If you are breastfeeding, remove the item.
♦️ Keep away from children.
⚠️ If you notice redness on the skin, remove it and ask your doctor.
⚠️ Wear a light blouse.
⚠️ 0.01% of people could be allergic to latex.
⚠️ Our latex is cooked under heat, so no allergic reaction occurs.
⚠️ Don't sleep with the product.

Share with friends and family
View full details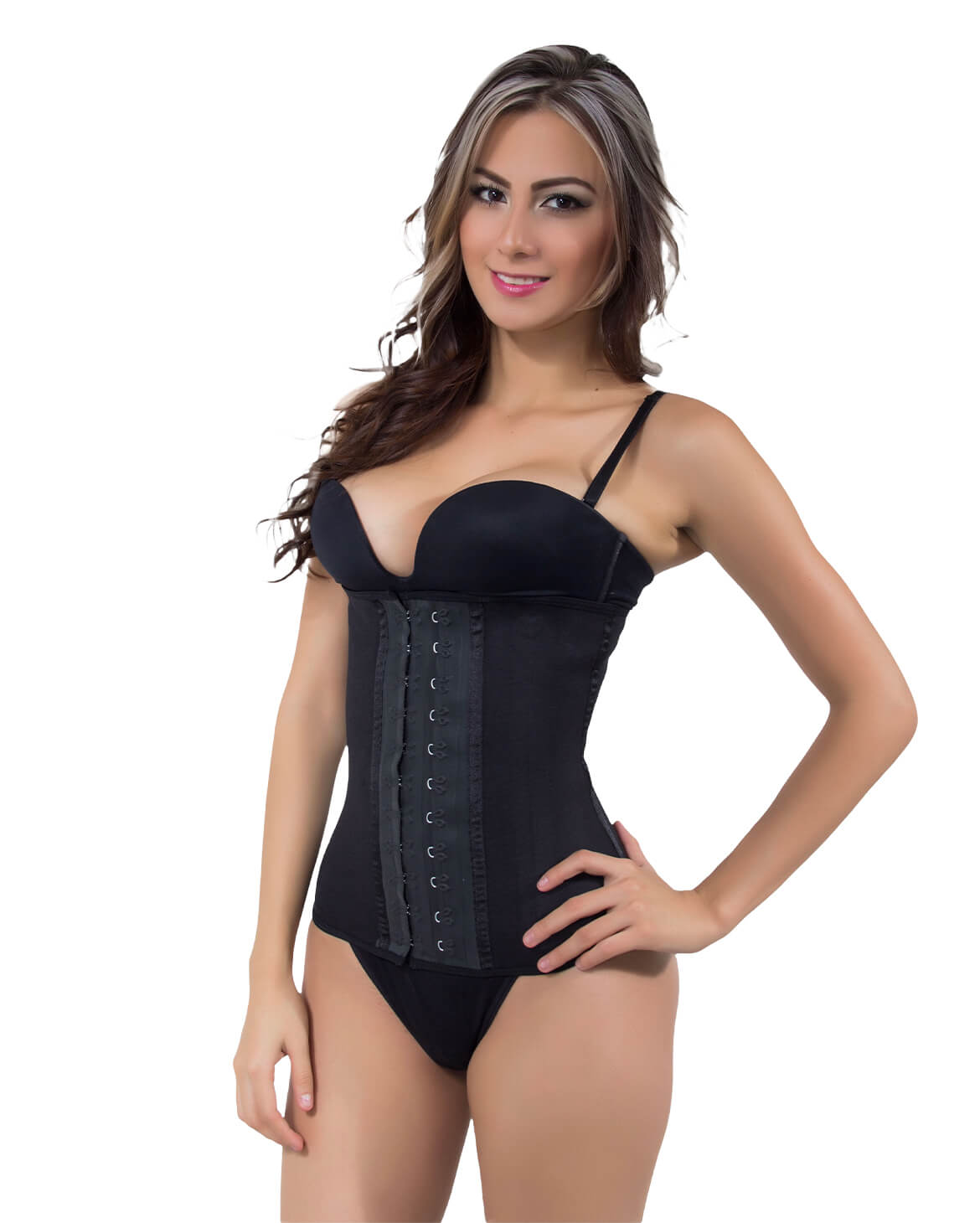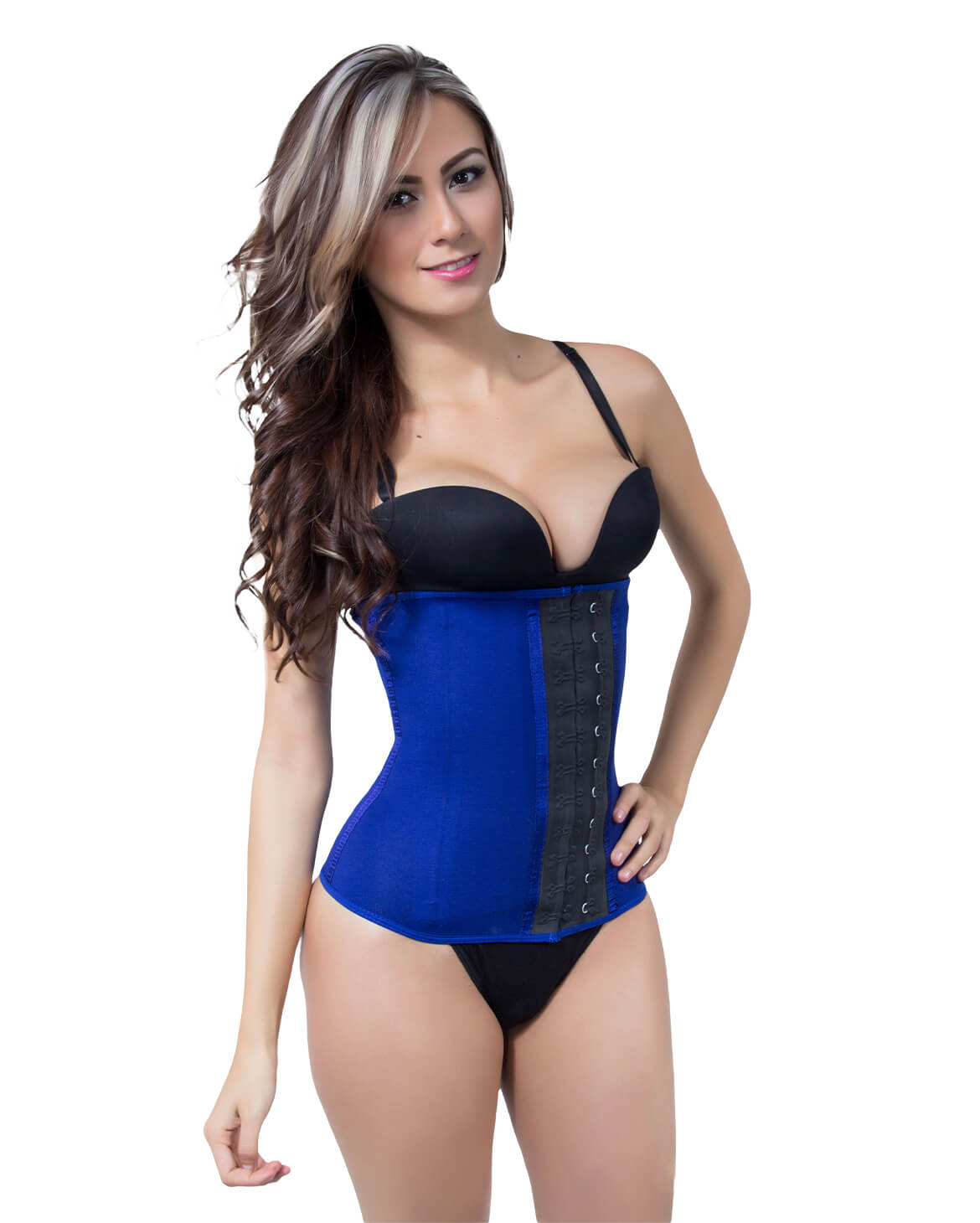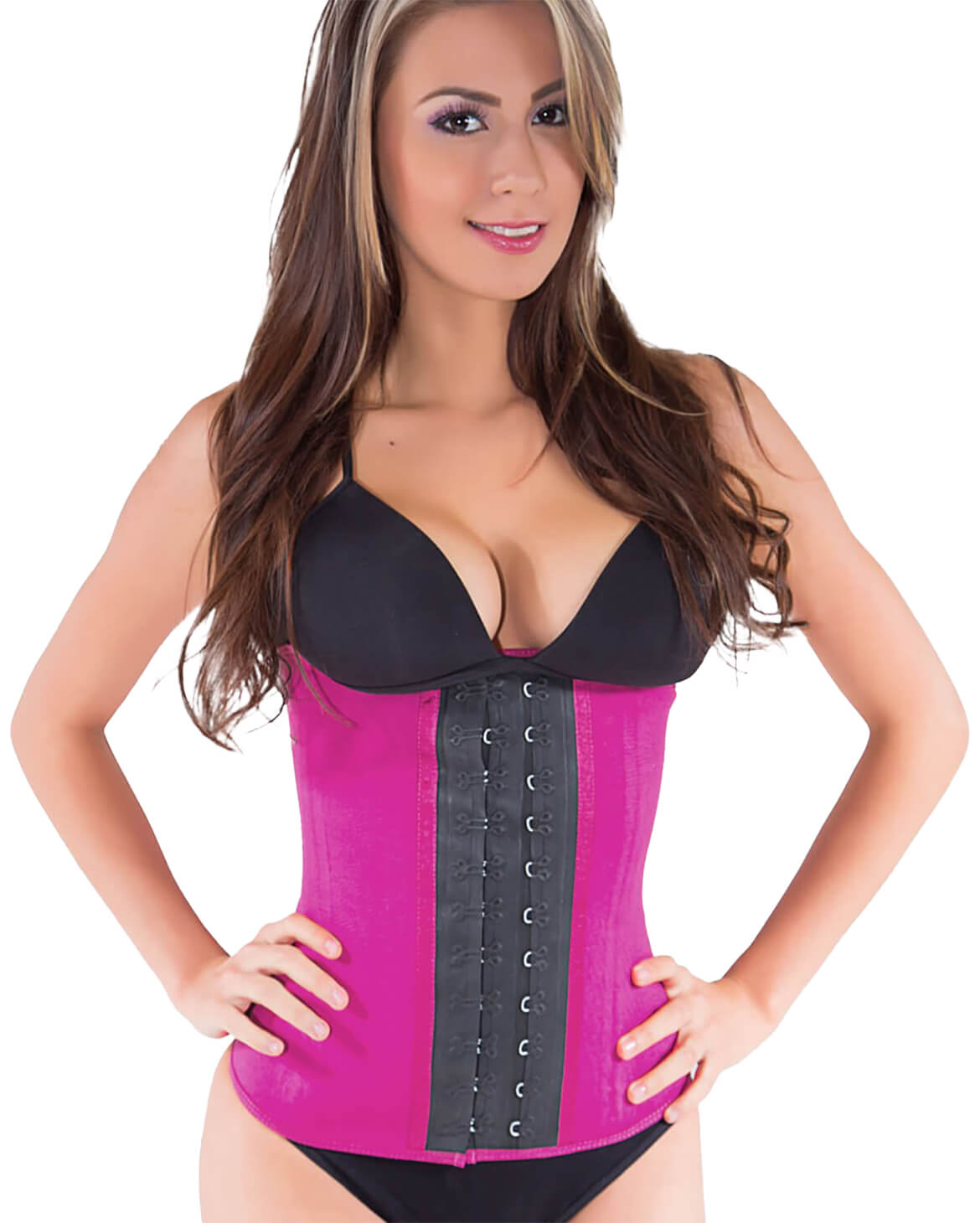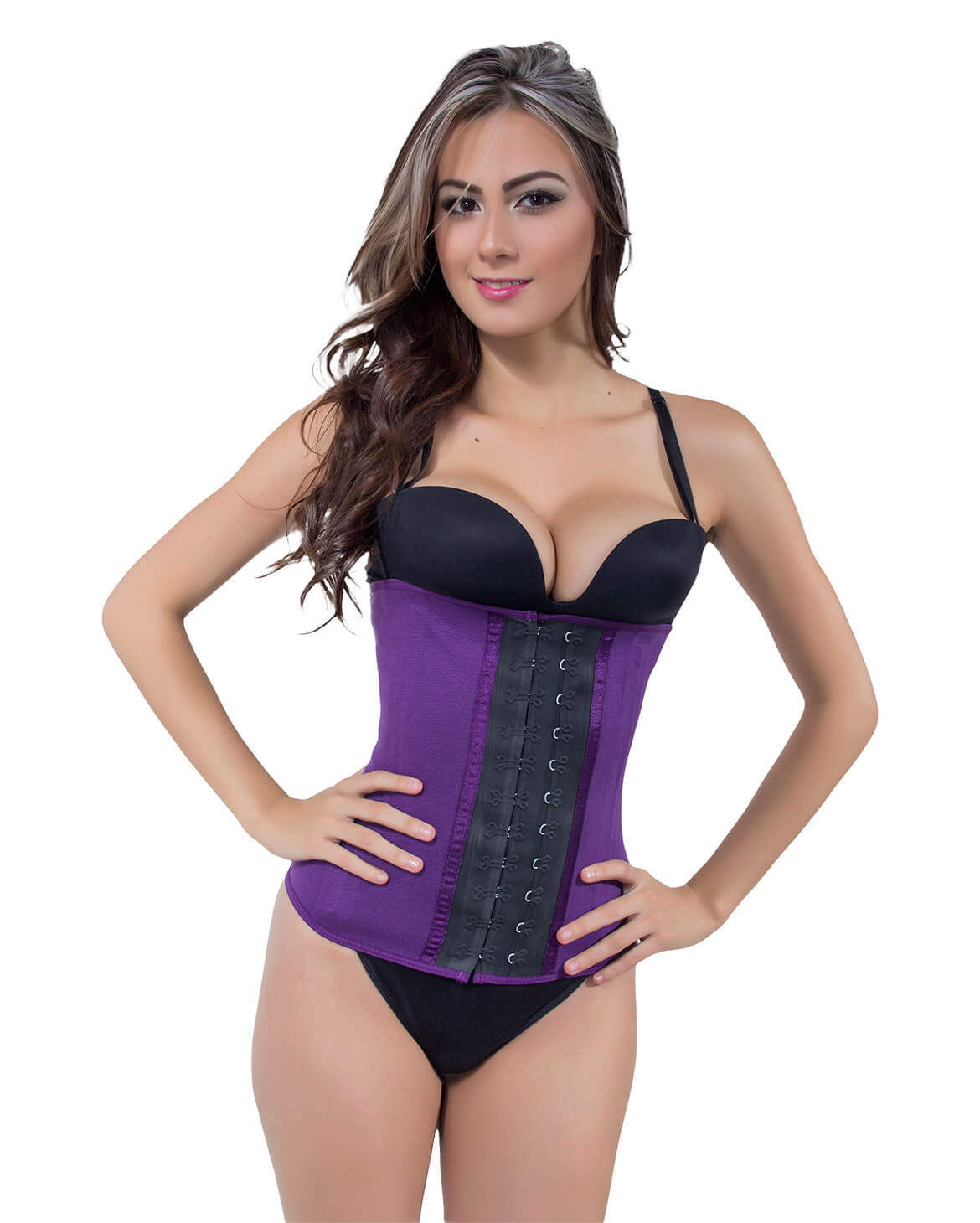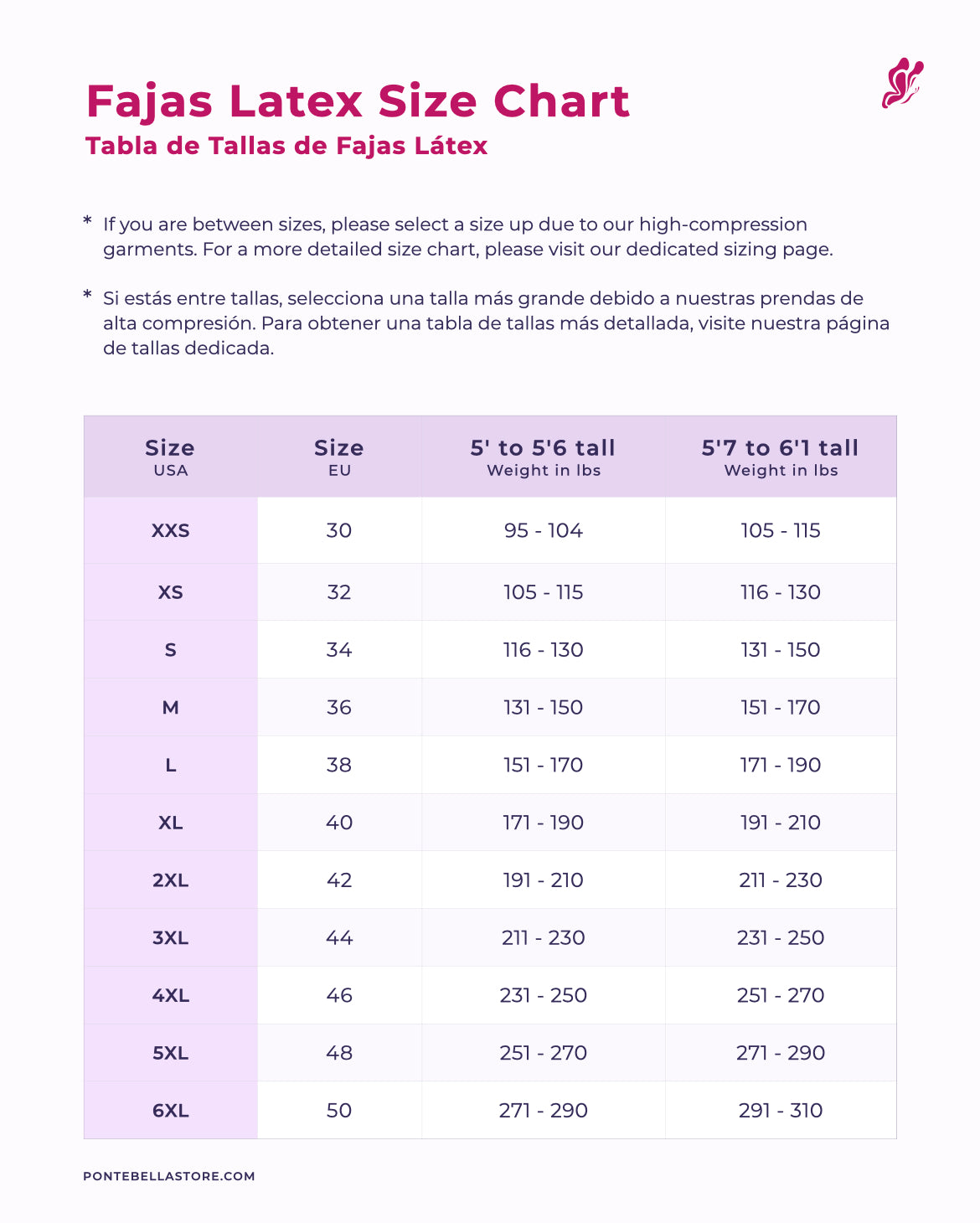 Chart Sizes

Fajas Size Chart
Waist Trainers Size Chart
Effortless weight loss with this waist cruncher

This belt will help you burn more fat and calories in your midsection area by basically making you sweat like you're in a sauna around your belly. It will help you look leaner.

Prevent back pain and lower back support

A back support belt for women that offers 360-degree vertical support to your lower back, keeping your spine aligned and assisting with a proper posture. It also helps with sciatica, scoliosis, and more.

Waist Trainer and Body Shaper

Perfect for any kind of workout at the gym. Provides compression and support for post-partum recovery, post-surgery, abdominal strains & weakness, weight loss, or tummy training.
Turn your workouts into fat-burning